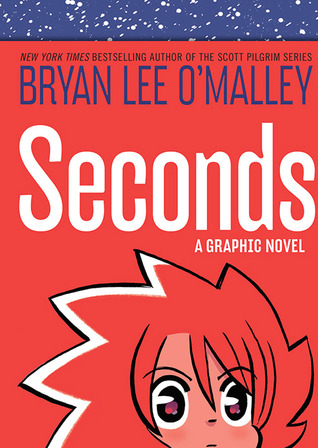 Seconds, Bryan Lee O'Malley
Read this after seeing Ana's review — love the slightly snarky narrator! And I can sympathise with the desire to go back and fix mistakes before they happen. It's a fun, quick read.
(In a Sense) Lost and Found, Roman Muradov
Not sure how I feel about this? Super quirky. Main character loses her innocence and sets out to find it again. Very short.
The Paying Guests, Sarah Waters
I actually read this a couple of weeks ago, but I don't appear to have blogged about it. Very well-written, and very evocative of the period. The only thing I wasn't sure about was what attracted the two main characters together — they didn't really seem to have a lot in common.
Brother Cadfael's Penance, Ellis Peters
Last book in the Cadfael series, sadly. It's not my favourite, but I enjoyed it more than Summer of the Danes. It tied up a few loose ends, which was nice.
The New Moon with the Old, Dodie Smith
Odd but enjoyable. Jane accepts a position as housekeeper/secretary of a house full of teenage and adult children, and almost immediately finds out that their father has fled and there is no money. Rest of the book follows both Jane and the children as they go out and work for the first time in order to keep the house running.
Station Eleven, Emily St. John Mandel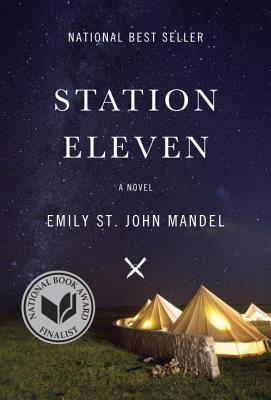 This is one of those books I really enjoyed but don't think I'll want to read again. It alternates between following characters before a major pandemic and after it has wiped out 99.9 percent of the world's population. The characters are all linked together in some way. I think my favourite character was Miranda, who spent all her free time pre-pandemic creating comics featuring Dr. Eleven on a perpetually dimmed space station. I would totally read it if it existed. And I also loved the Shakespeare connections, the similarities of a world hit by plague. A very thoughtful book, and if I had to suspend my disbelief sometimes with aspects of the post-pandemic world, it was interesting enough that it didn't bother me much.
The Princess and the Hound, Mette Ivie Harrison
I loved the first half of it, but it lost me in the second. The romance seemed a bit forced, and the finale was odd to say the least. I might try one of her other books. I think from the title I was expecting something more like the latter half of Deerskin by Robin McKinley, with lots of dogs and animals.