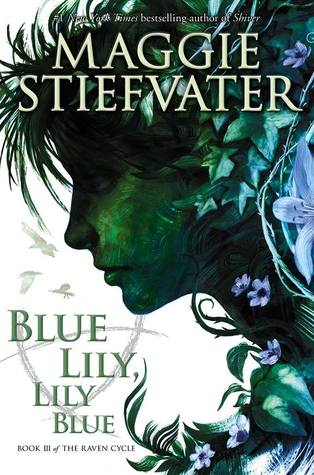 Blue Lily, Lily Blue, Maggie Stiefvater
I fell in love with Stiefvater's books the way you fall asleep: slowly, then stealing a John Green quote. This was the book that tipped the scales for me — I liked the Scorpio Races, I liked Raven Boys and Dream Thieves, but I loved Blue Lily, Lily Blue. I don't know why this one caught me when the others didn't, but I'm now on the Steve-otter train with everyone else. This is both exciting (I have the rest of her books to read!) and frustrating (the last Raven Boys book isn't out yet!).
I think I need to read the entire trilogy over again. The banter is fantastic as always, and I'm more on board with Jared as love interest now that he's stopped being so much of an angry douchecanoe. Still not happy about mentally unhealthy psychic connections though. And as for a certain traumatic event, there are not enough sadfaces in the world to convey my distress. Curse you, Brennan!
Finder: Third World, Carla Speed McNeil
I never
quite know what to make of the Finder books. I love the cities and the world-building, the mix of future technology and desperate poverty, and I love that there are distinct cultures and identities that aren't all based on white Americans. Jaeger, the main character of Third World, is a great example. I would try to describe him but he's a mystery even to himself, I think. The main plotline for Third World follows Jaeger getting a job at a courier company, leading to various interesting scenarios, and then somehow ending up in the middle of a desert to deal with problems in and around the titular town of Third World.
Tina's Mouth: An Existential Comic Diary, Keshni Kashyap
Pretty accurate depiction of high school life with added Sartre! Tina's best friend suddenly drops her at the beginning of the book, because high school relationships are inexplicable. The rest of the book charts what she does in the absence of a best-friend safety net and also her thoughts on existentialism and what everything really means, who are we exactly, etc. Also deals with some unintended racism on the part of school colleagues. This makes it sound very dry but actually it's very easy to read and Tina's kindness and snarkiness balance out perfectly.
Crooked Heart, Lissa Evans
Full-length post forthcoming because I loved this book and my love needs more space than just one paragraph.